Stuttgart/Filderstadt, April 28, 2021
Business travel in times of Corona
Even if many meetings are currently held virtually, it is clear that some face-to-face meetings are indispensable. And so business travel management, travel managers and secretaries are once again faced with the question: scheduled flight or business jet?
Particularly in times of the Corona pandemic, travel security is a top priority. In addition, due to significantly thinned out flight schedules, times and destinations of scheduled flights fit even less with travel needs than before. Travel policies are being changed and business jet flights are being allowed to protect your employees – this has some advantages:
Following the principle of "drive up and take off without waiting", contacts in the private jet terminal (GAT) can be significantly minimized compared to a departure from the main terminal – spacing rules can be observed much better.

There is no need for check-in, no queuing at the security checkpoint, no waiting at the gate.

The bus simply drives you and your accompanying passengers to the plane.

Crews are also set up for contactless procedures.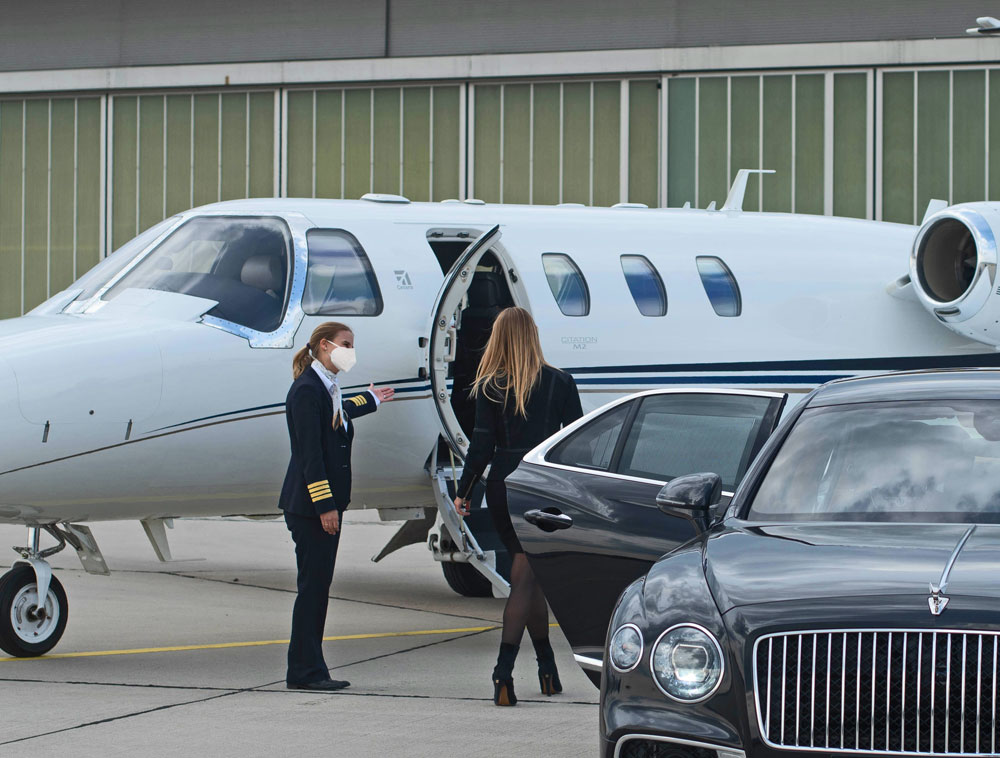 For business jet flights in times of Corona, the advantages of high flexibility and short-term booking options without cancellation fees outweigh the disadvantages. In addition, departures from small airports at the desired departure time are clear additional plus points of the ProAir air taxi.
Our travel professionals will be happy to support you personally with solutions for safe business travel by air.
ProAir is at your disposal around the clock.