Stuttgart/Filderstadt, January 15, 2022
Another brand-new Embraer Phenom 300E put into service
ProAir Aviation adds another brand new private jet to its fleet under its AOC.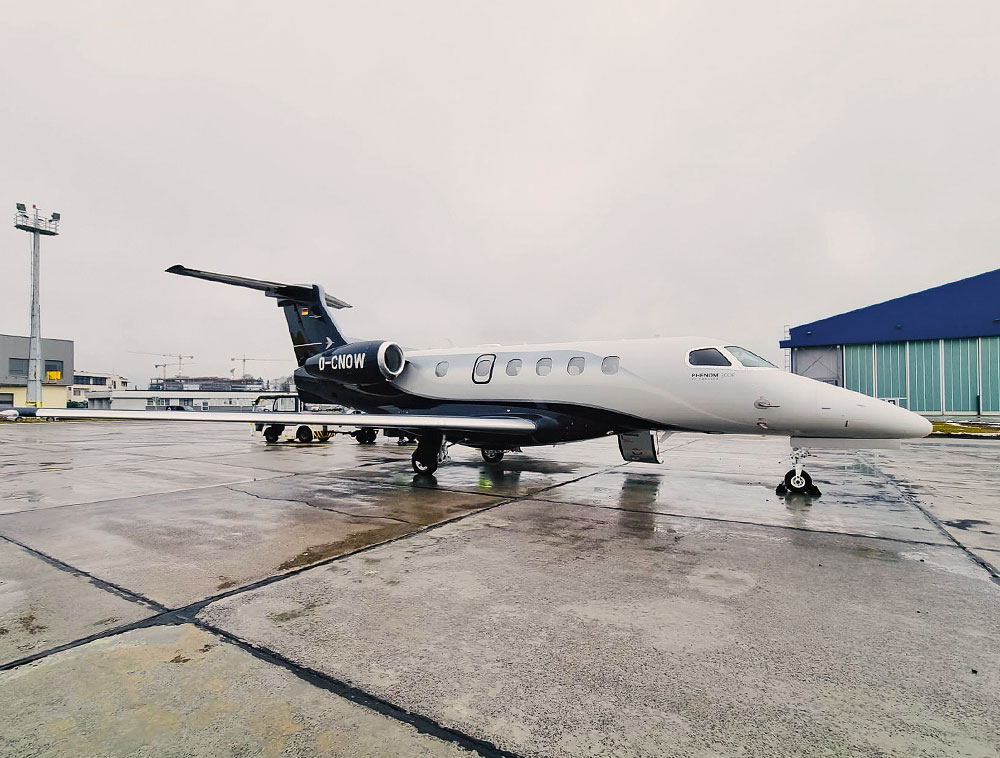 Again a factory-new Embraer Phenom 300E has been added to the AOC of ProAir Aviation GmbH since January, 2022. The latest version of the popular Phenom 300E business jet essentially features more efficient engines, an increased range and a runway overrun awareness and alerting system (ROAAS).
In addition to the high level of cabin comfort and generous space for baggage, this Phenom variant is characterized by outstanding flight characteristics. The jets are configured with a cabin for up to nine passengers and two pilots. The range of the business jet is about 3,700 km. This enables a highly flexible operation, primarily for flights within Europe.
Following the D-CIKS, the D-CNOW is also an individually equipped aircraft according to the owner's wishes and transferred directly from production in Melbourne in the US state of Florida to Germany.
By the way: All flights can be operated in a CO2-neutral manner and ProAir passengers can book a corresponding compensation for their flight route.